twSystem
Add-on module for PCBA level system viewing and analysis
PCBA level system viewer & analyzer
twSystem is a plugin to enable the visualization and analysis of a number of interconnected projects.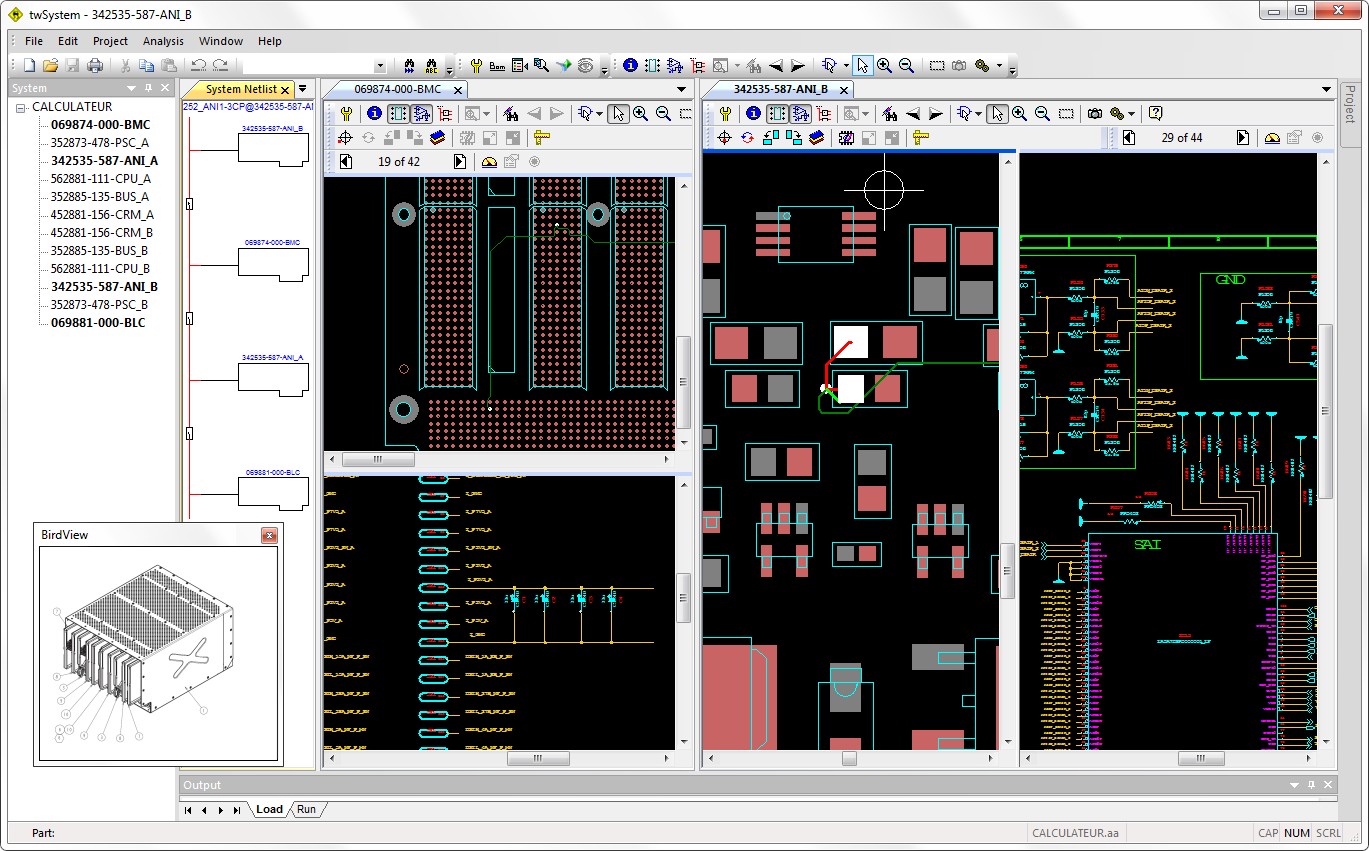 System viewer
twSystem can be employed to combine a number of QuadView projects into a twSystem project and allows the user to visualize and interrogate the system level netlist, along with the details of components, pins, nets and traces on each of the boards.
twSystem is designed to import native CAD data for each board comprising the system. In addition, a formal description of the backplane or cables is used to describe the interconnection of the boards.
When the CAD data of the system is loaded, twSystem delivers various representations of the system.
List of the boards, backplanes and cables comprising the system
Flat netlist view of the full system, which is the foundation for navigation between interconnecting boards within a system
Mechanical 3D interactive view of the box, including the boards
One window for each active board. Each combining the BOM, schematic diagram and CAD layout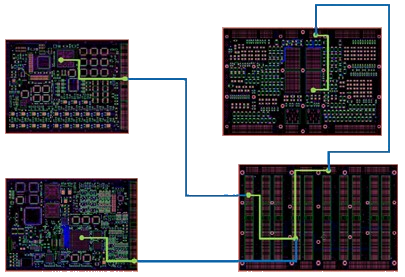 System analyzer
twSystem analyzer allows the user to combine TestWay Express projects into a twSystem project and analyze the individual PCBA tests, in combination with the system level tests.
It will combine the coverage of all of the tests applied and report the levels of coverage from the perspective of both the individual board coverage and the complete system coverage.
Combine each individual electrical board test and inspection, along with the system level test, to calculate a total system coverage
Generate test strategy overview and production model for each board and the complete system